Tony Blayzem music is refreshing as well as informative, just real life, real passion- no gimmicks.Blayzem lives for music and considers it to be his first love. When asked why, he stated, "My goal has always been to be heard and to change someone's life with my words. From countless hours in the studio, to months in the street doing shows, interviews, and promotion, music has become a part of my life style. It defines who I am".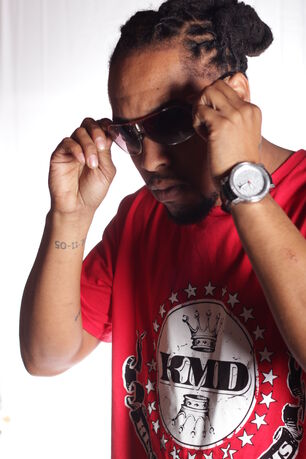 Born and raised in Fayetteville, North Carolina, Tony Blayzem always knew he was destined for greatness
in the music industry; having had legends such as Biggie Smalls, Tupac, Common, and Talib Kweli as musical guidance for him and his music. These influences helped mold Tony into the great artist that is emerging onto the scene today. Blayzem 's music is more than just words to a beat- he describes it as his diary, a way to express his inner thoughts and memories of life's ups and downs without hesitation to his fans and spectators.
Above all, the way people relate with and connect to his music truly inspires him. It lets him know he is not the only person going through these experiences. In late January of 2013, Mr. Tony released his long anticipated mixtape entitled Truth B4 Fame hosted by DJ Smallz & DJ Shure Fire after releasing his debut single Turn On a month earlier in December of 2012. Prior to the success of his first mixtape, Tony has had the opportunities to open for artists like Yung Joc, O.J. the Juice Man, and multi-faceted artist T.I.Currently, he is working on his next mixtape, Man on Fire, set for release this summer of 2013.
Check out Tony Blayz'em new vidoe "Turn On" link below:
http://www.youtube.com/watch?v=mqhRFlPe3S0
check out his music at :
Ad blocker interference detected!
Wikia is a free-to-use site that makes money from advertising. We have a modified experience for viewers using ad blockers

Wikia is not accessible if you've made further modifications. Remove the custom ad blocker rule(s) and the page will load as expected.