The Police




Type

Flipnote

Creator

Release Date

2012
(YouTube premiere 5/28/2013)
The Police was a Flipnote released to Flipnote Hatena by GUS. Similarly to 2000 Fans! (another Flipnote by GUS), it combines animation and photography.
Characters
Stick Friends
Main article: Stick Friends
The Stick Friends are the only two characters to speak in the Flipnote.
Police
Main article: Police Department
The police do not have any lines in the Flipnote, but are the central topic.
Story
The Stick Friends listen to the police!
Video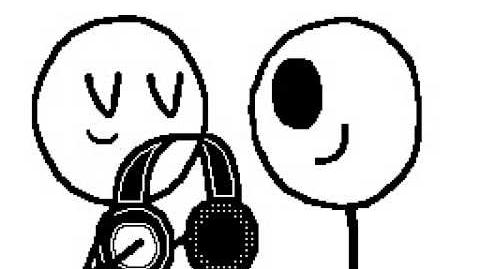 Transcript
(A Stick Friend is shown wearing headphones.)
Stick Friend #2: Hey, man, what are you listening to?
Stick Friend #1: The police.
Stick Friend #2: The police?
(A Stick Friend is shown driving a car and being chased by the police. Sirens are heard. The Flipnote ends.)
Ad blocker interference detected!
Wikia is a free-to-use site that makes money from advertising. We have a modified experience for viewers using ad blockers

Wikia is not accessible if you've made further modifications. Remove the custom ad blocker rule(s) and the page will load as expected.