Sheldon & Mr. Randoms
Season 2, Episode 9-17
Air date
January 3, 2011 - December 25, 2011
Episode guide
Previous
Season 1
Next
Season 3
The second season of Sheldon & Mr. Randoms premiered on January 3, 2011 with "Sheldon Is 2012?" and ended on December 25, 2011 with "A Sheldon & Mr. Randoms Christmas".
Episodes
Season One
Thumbnail
Title
Airdate
Viewers
(in millions)
Prod. code

"Sheldon Is 2012?"
January 3, 2011
TBA (Flipnote Hatena)
TBA (YouTube)
101
Sheldon makes a movie script, and Mr. Randoms' tooth, Tooth, tells him to destroy it because it will be the cause of the end of the world in 2012.

Characters

Tooth (First Talking)
Scary Face
Alien (Debut, Flashback)
Earth (Unspeakable, Flashback)

Trivia

Tooth becoming first alive and talks.
Alien appeared in flashback where Mr. Random's Tooth tells Sheldon to destory the earth in 2012. 2 years later, he reappeared in sneak peek of now-scrapped Flipnote 3D flipnote after ending of Sheldon and Mr. Randoms.
Earth was second and final non-speakable before next episode where it talks.
|- |7
|Boom Shaka Laka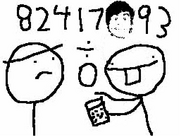 |February 5, 2011 |Mr. Randoms gets a calculator and divides by 0, causing the world to end. |- |8
|Invisible Wall
|March 26, 2011 |Sheldon activates an invisible wall, which blows Mr. Randoms away every times he comes. |}
| Ep. | Name | Airdate | Description |
| --- | --- | --- | --- |
| 9 | Is That Too Much To Ask For?! | April 27, 2011 | Mr. Randoms' unpredictable behavior ruins Sheldon's "I Love Lucy" marathon on TV. |
| 10 | Cheese Magnet | June 13, 2011 | Mr. Randoms buys a magnet that attracts cheese and inadvertently brings the Moon down to Earth. |
| 11 | Lots'a TV! | August 3, 2011 | Mr. Randoms watches a five-day-long marathon of "Easter Bunny" with TV and Remote. |
| 12 | We Have Great Hair! | September 26, 2011 | Mr. Randoms and Scary Face grow hair that they become rather fond of. |
| 13 | Shoe Car | October 5, 2011 | Sheldon and Mr. Randoms discover a live-action shoe and use it as the Sheldon & Mr. Randoms Kart? |
| 14 | A Sheldon & Mr. Randoms Halloween | November 1, 2011 | After a snowstorm that causes a major power outage, Sheldon gives candy to trick-or-treaters on Halloween night, dressed as a vampire. |
| 15 | A Sheldon & Mr. Randoms Christmas | December 25, 2011 | In this storybook, Mr. Randoms gives presents to various characters in the series, such as Sheldon, Scary Face, Anthony, and TV. The episode contains little animation. |
| 16 | Anthony's Monologue? | January 30, 2012 | Sheldon and Mr. Randoms receive tickets to Anthony's Broadway show. |
| 17 | Sheldon's On Fire! | May 29, 2012 | Sheldon is set on fire when the Moon accidentally misplaces his gigantic bottle of hot sauce, which he intended to use on his steak. |
Miscellaneous
| Ep. | Name | Airdate | Description |
| --- | --- | --- | --- |
| 1 | Stick vs. Anthony | February 10, 2011 | A stick figure is shown fighting against multiple Anthony clones. Near the ending, it is revealed to be a multiplayer video game that Sheldon and Mr. Randoms are playing. |
| 2 | Yogurt | April 29, 2011 | Sheldon tells Mr. Randoms that yogurt is made of active cultures. It is a spin-off of a Flipnote starring The Rubber Animals characters. |
| 3 | Anthony Mountain | July 11, 2011 | Sheldon climbs Anthony mountain, only to fall off afterwards. |
| 4 | Group Icon | September 1, 2011 | Anthony wants to use a photo of himself as his icon on Flipnote Hatena, but the characters ruin his perfect picture. |
| 5 | ASDF 4 Faceez! | September 18, 2011 | Audio from the first ASDF Movie is used along with the characters Sheldon, Mr. Randoms, Tooth and Anthony. |
| 6 | Sheldon MV | October 18, 2011 | A music video featuring the song "I Make the Girls Go." |
| 7 | | December 1, 2011 | Sheldon, Mr. Randoms, and Tooth are seen in the background of this unrelated Flipnote. |
| 8 | Flipnote Dojo Test 2 | December 5, 2011 | A test Flipnote starring Anthony and Mr. Randoms. |
| 9 | Add Purple Star PLZ | December 6, 2011 | Anthony's parody of star-begging Flipnotes. Sheldon and Mr. Randoms appear in the beginning, poorly drawn. |
| 10 | Anthony Interview | December 12, 2011 | Mr. Randoms, dressed as a girl, interviews Anthony in Japanese. |
| 11 | Sheldon's a Troll | December 20, 2011 | A soccer field is shown. Sheldon kicks the ball softly, and everyone is immediately impressed. |