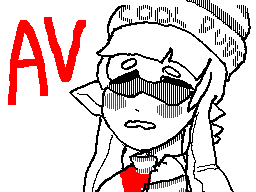 Eventide (also known as "otamaru" or "peridot.") is a somewhat popular Flipnote animator, who was an active member of Sudomemo. Their Flipnotes are typically Fandom-based, and most of their recent ones are Splatoon-related. They were originally known as Eventide when they first joined Sudomemo, but changed their alias to peridot. in 2015 and later to otamaru in 2016.
They don't animate much anymore (they revealed in a Tumblr post that they lost their DSi and most likely won't be active on Sudomemo until it is found),
but they're active on other sites.
Links
You can view otamaru's Flipnotes here:
Here are their active accounts today:
Ad blocker interference detected!
Wikia is a free-to-use site that makes money from advertising. We have a modified experience for viewers using ad blockers

Wikia is not accessible if you've made further modifications. Remove the custom ad blocker rule(s) and the page will load as expected.