MB16 (also known as MB) was a creator on Flipnote Hatena.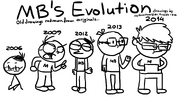 History
Originally called MB16 from around January 2010 to March 2010, MB (who gave himself the fake name "Michael Howard", his real name is still unknown) is an hobbyist animator originally from Flipnote Hatena. He now posts artwork on various websites. He began animating on Flipnote Studio in 2009. However, he created his Hatena profile in early 2010. His first truly animated flipnote was a spin-off of a music video that used the song  "I'm the Scatman" (by Scatman John). It was considered a "complete failure," but luckily, several users began to follow him.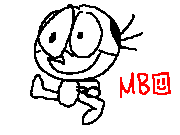 He could not find much time to animate, because his parents consistently thought he was "chatting" with others on the Internet, and forbade him from using the DSi during the week. However, he could animate during the weekend. Until September 2010, he was not well-known on the website. In that month, he hit rank 50 on the Hatena Ranks. He met very good friends who currently manage to keep in touch with MB. In July 2012, he decided to quit Flipnote Hatena and started to work on other websites. He returned in March 2013, but shortly afterwards, Flipnote Hatena closed. He wrote a special animation for them asking to stop the "shutting process," but was never recognized by Hatena.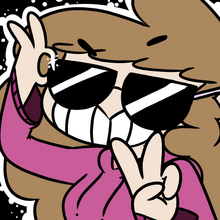 Current
MB is planning to use the Flipnote Studio 3D service if it is released in the western region of the world. He owns his own "animation channel" on YouTube.
Ad blocker interference detected!
Wikia is a free-to-use site that makes money from advertising. We have a modified experience for viewers using ad blockers

Wikia is not accessible if you've made further modifications. Remove the custom ad blocker rule(s) and the page will load as expected.