Horror Movie




Type

Flipnote

Creator

Release Date

5/28/2013
Horror Movie was a Flipnote released exclusively to YouTube by GUS. It is the only Flipnote by GUS not to be posted to Flipnote Hatena.
Characters
Owl
The owl acts as the teacher, appearing at the end of the Flipnote.
Students
The owl's students, who watch a film about extinction.
Story
A classroom of wild animals watches a film about how we may one day become extinct.
Video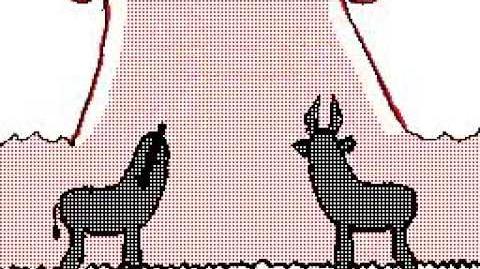 Trivia
This Flipnote was created as an extra-credit science project by GUS. At the end of the animation, "Mrs. Cheesman, Period 8B" can be read in the upper-right corner.
This is one of the only non-collaboration Flipnotes by GUS not to feature the Stick Friends.
Transcript
(Cheerful, upbeat music plays. Thunder is heard. Loud, alarming music plays as various extinction theories are demonstrated. Crashing sounds are heard.)
Owl: And that's how we're probably gonna go extinct.
Students: (no audio)
Ad blocker interference detected!
Wikia is a free-to-use site that makes money from advertising. We have a modified experience for viewers using ad blockers

Wikia is not accessible if you've made further modifications. Remove the custom ad blocker rule(s) and the page will load as expected.