BosS




Username

BosS

Hatena ID

Hate

Joined

2010

Fans

Many

Posted Flipnotes

200+
BosS is a creator on Flipnote Hatena. BosS is well known for his seemingly flawless animations and sensational Flipnote effects. BosS had been semi-active at the time of Hatena's closing.
Personal Life
BosS' real name is Kevin Do. He is currently a high school student (2013). BosS plays Super Smash Bros. Brawl and Maple Story. He has a sister who also uses Flipnote Hatena.
Flipnote Hatena
Accounts
BosS has two DS systems linked to his ID. His first account, BosS, is the most popular. His second one has (as of March 2013) twelve flipnotes posted.
Flipnotes
BosS' flipnotes were considered legendary. He has posted a total of 89 flipnotes on his first account. He has made some notable flipnotes, such as the Hatena vs Door series, 1 vs 50, Avenger 1/2 (also known as BOSS), and Ice vs Fire. His least notable were The Prison Break and the BOSS series.
All Series
White Eye vs Black Eye- a two part series about two stick figures who battle. As the name states, one has a black eye while another has a white eye.
T.U.S. (The Untitled Story) - a series which revolves around two characters named Asis and Reo.
Hatena vs Door - A two part series where notable characters of Flipnote Hatena attack a wall. The second part reveals that they were supposed to be attacking the door.
Kings of Omni - A sprite animated series about two boys or men.
Sam's Happy Days - A series about a stick figure who acts like a child.
The Prison Break - A series that is about a prisoner break based on a TV series. It was never continued after part 1.
Trivia
BosS lost his SD card containing all of his work. Most of his series were canceled because of this.
BosS was once a rank over 10,000 in 2010.
Boss puts a sad face on every flipnote he is dissatisfied with.
Video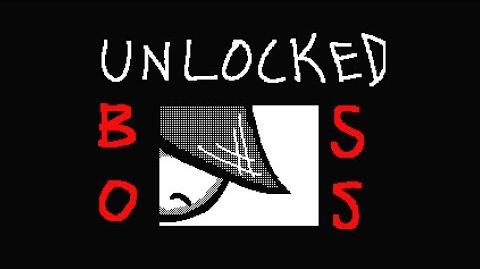 Ad blocker interference detected!
Wikia is a free-to-use site that makes money from advertising. We have a modified experience for viewers using ad blockers

Wikia is not accessible if you've made further modifications. Remove the custom ad blocker rule(s) and the page will load as expected.