A Hatena Carol




Type

Flipnote

Creator

Release Date

2012
(released to YouTube on 1/13/2015)
A Hatena Carol was a Flipnote released to Flipnote Hatena by Lukeguy (later remastered by The Ghost).
Characters
The animation stars various creators from Flipnote Hatena.
Alexian
Alexian acts as the central character of the animation.
BosS
Main article: BosS
The creator BosS also appears in the Flipnote.
J Inc.
Main article: J Inc.
Another Flipnote Hatena creator, J Inc., appears in the Flipnote.
Story
The Flipnote follows the user Alexian as he learns the true evils of false reporting. In the end, he is welcomed by the Flipnote Hatena community as he changes his ways to avoid a terrible fate.
Video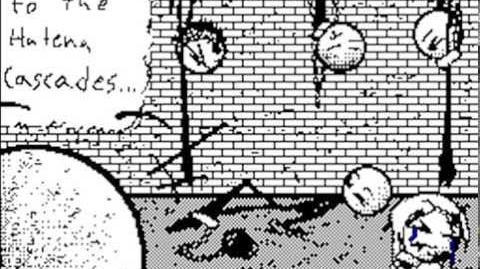 Ad blocker interference detected!
Wikia is a free-to-use site that makes money from advertising. We have a modified experience for viewers using ad blockers

Wikia is not accessible if you've made further modifications. Remove the custom ad blocker rule(s) and the page will load as expected.